About

| How we

became

a

creative

full service

agency

.
As we grew as TV commercial producers, we learned that more and more clients were asking us for creative direction. It was a natural step to start THAYER to better offer our clients all creative services.
We would like to grow and work with clients who wish to grow too. Creativity is not only valuable in producing catchy work, it also allows us to find ways produce better work within your budget.
THAYER is not interested in creating advertisements that are like your competitors'. We would rather your competitors want to make ads like ours.
Advertising agencies do not sell anything; we simply communicate a better way of life to our clients' potential consumers. No one knows a product or service better than our clients. It is not always easy for clients to see their products and services through the eyes of a consumer. Our primary function is to help our clients communicate the passion they have for their products and services in ways that best resonate with their potential consumers. We are only successful when our client's potential consumers become buyers.
Work | Some samples of our Work.
Category: TV Commercials
Tasks: Copywriting, Producing, Editing, and distribution
Description: We started in TV and we still feel strongly that commercials & long-format videos do more to communicate information to consumers today than any other medium. Of course they have to be done right, look and sound good, and be original. That is where THAYER has the edge. No other local agency has produced as many commercials as us!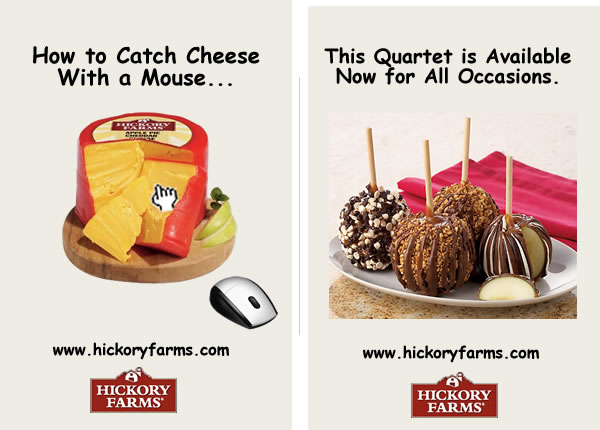 Category: Print Ads
Tasks: Branding, print materials, copywriting
Description: Graduate school allowed me to work on real projects for major international brands. I was pleased to hear that many of the print ad samples shown here were actually considered or used by the brand. I look forward to using what I learned from this experience to make your ads as professional.
Category: Websites
Tasks: Branding, web design
Description: We are currently converting every Website we created in Flash to HTML 5/CSS/JQUERY since Flash is no longer supported on smartphones. Click on the the icons on the left to view the site. Some still do require the Adobe Flash player. All of our future Websites will not be Flash based.
Services | THAYER can make your ideas come to life.
There is more to designing Websites than Word Press type software. From shopping carts to Database driven CMS, we can custom design a Website that not only looks good, but works too.
They say 80% of the Web traffic is generated through smartphones and tablets. We can update your Web content or create Web content that works for any phone or any device that can connect to the Internet.
After 3,000 commercials, Thayer knows how to produce quality High Definition ads that work with virtually any budget.
From catch print ads to custom 3D modeling, THAYER has all the expensive software and the ability to make it work for you.
We design ads that help you determine how effective they are as well as show you an steady growth in social media participation.
In-house photography services eliminate the issue of licensing images and help cut the costs of generating quality campaigns.
We do not waste your money on offices, suits, fancy meals, our staff whose only function is to blow sunshine where there wasn't any before to keep your account. We meet with you at your place of business, we do as much work as we can in-house to save you money. This way, we can cut the costs of Website design, graphic design, and video production in half easily while at the same time producing results other firms can not afford to buy. The bottom line is, we put your money where your clients are. Only when you are successful, we are successful.
Contact Us | We look forward to working with you soon.